Made with Love!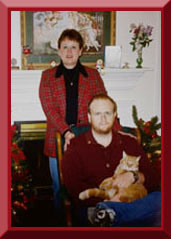 This beautiful jewelry is lovingly created by Wanda Walker, the 1999 Tennessee Mother of the Year in memory of her only son who succumbed to the ravages of cancer on February 15, 2008. Wanda lovingly designs and makes each individual piece consisting of quality Swarovski Crystal, Gemstone, Swarovski Pearl, Cat's Eye, or Jade, with Sterling Silver or Gold Filled.
The jewelry line is called Terianna's Tears in honor of a lovely virtual character named Terianna that Clint created to play online video games while battling cancer. Terianna helped him escape the reality of 2 stem cell transplants and chemotherapy for the last 18 months of his life.
The jewels represent the beauty of a mother's love. They are made into the shape of teardrops to represent the tears of a mother grieving for her child.
Wear them and enjoy them, because a portion of each sale is donated to the Clinton T. Walker Foundation, Inc. in order to help families who are struggling with Autism. You may learn more about the foundation by visiting the website at
www.ClintonTWalkerFoundation.org
. 
Support our Castle of Dreams Project
Our goal is to establish a community arts center where we will assist artists to sell their work in an effort to become self supporting. You can learn more about this worthy project by visiting www.castleofdreamsproject.org.